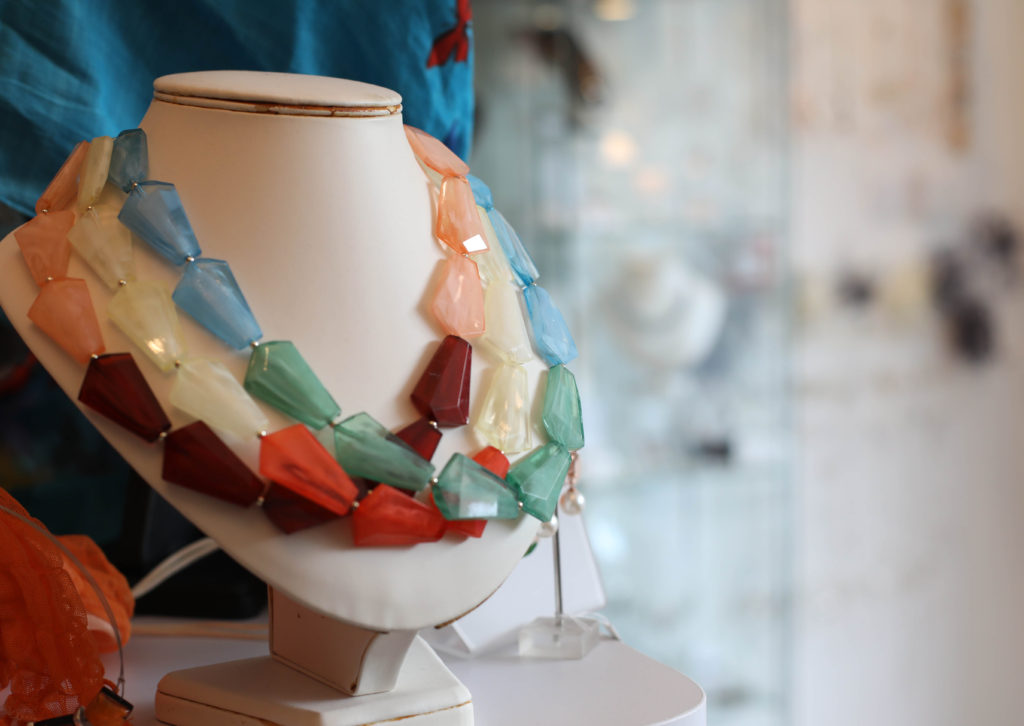 See Yourself–with Pashon!
The digital relaunch of Pashon is here, and we can't wait to bring you stories of the artisans we are working with globally!
Autumn is here and I find myself walking through my beloved shop in Cirencester, checking through our Autumn products, turning in my mind over my Christmas to-do list that will be just around the corner — and I can't help but pause for a moment as I see this collection of beautiful accessories, bags and scarves around me that I have collected throughout the world for this coming season.
I love each piece, passionately, but I notice that I am surrounded as much by foreign objects as by Things Familiar. Myself, I am a woman far from home, born in Jordan but raising my son in the UK. The Autumn is different here in Britain. That isn't to say Jordan doesn't get cold. It may be a Mediterranean climate, but the winters are deeply chilly and we welcome a warming cup of tea there as much we do here in the British Isles. No, its not the temperature. I think it's the light. Light, everywhere, plays such an important role in both how we see ourselves and how we adorn our bodies and our homes. In Jordan I would seek out deep colours, mature colours, colours that reflect the intensity with which the earth absorbs the lights and plays in the shadows on the barren cliffs and rock edges. In Britain, the light is fleeting, elusive, it dances at the edges of your eyes and often makes promises it cannot keep. I find myself here seeking out objects and colours that nearly stand-in for the light — florals throughout the year that evoke the promise of a spring that is always just around the corner; pinks and reds dancing on the stone walls which stand everywhere here in the Gloucestershire countryside; woollen scarves that take their colour inspiration more from the flowers than from the stone, so that we ourselves can dance and pop against Britain's often bleak, but always glorious landscape backdrop.
Light changes and shapes both what we see and how we see it. So it is with the enormous range of places we all come from here in these tiny isles, whether your home is and always has been the Yorkshire Dales, the cliffs of Cornwall, the Breckon Becons in Wales, any of Britain's treasured and historic cities, or just as likely, from elsewhere in the world — for I've had in my shop Canadians, Italians, Japanese, Americans, Syrians, Brazilians — everyone seems to be from somewhere else and just as interestingly, everyone seems to see the light and how it lights up Britain…a little differently. It means something different to everyone because we have all started in different places before finding ourselves here.
And so it is that, not only am I noticing changes in the light and landscape from my home country to here, but this has been a season for noticing that who Pashon is as, a business, is changing — in very exciting ways!
I have always loved accessories and fashion; I've always smiled when I think of that quote by Ralph Waldo Emerson: 'The sense of being perfectly well-dressed gives a feeling of tranquility that religion is powerless to bestow.' Emerson may have had a great sense of humour, but there is no doubt that how we dress ourselves is so much more than a functional activity: yes, we need clothes. Yes, we need to stay warm and be appropriate for the occasion. But there is something so powerful, even in the simple additions, in finding the accessories that bring your personality to life and allow you to walk that line between appropriately fitting in and appropriately standing out. And, of course, sometimes there is a need for 'appropriate' to go right out the window! This, this is my passion, and this is what I have always worked to have in store for you.
Now, I've been evaluating my store and my business over the past year and I realise an important piece of this mosaic is missing: we have the store, we have the light, we have the location, we have the accessories — all that is wonderful and I will keep bringing that to you. We have been missing the Artisans, the Stories, the people behind the products that I travel all over the world to find. These products have real meaning to me and it's becoming vitally important to me in the next phase of my business that the stories of the Makers are told, that we understand where our products come from, and that when we adorn ourselves, we can look at whatever we hold and see it no longer as an object that may or may not have a long life in our closets, but instead a worked-item that traveled great distances and through lovingly skilled hands to find its way into our wardrobe.
The artisans I work with are incredible designers, skilled craftspeople, and aspiring entrepreneurs. Pashon is relaunching our digital presence with a new focus at the heart our business: I believe the stories of the artisans should be celebrated as much as the pieces I'm selling. And so, you're going to see in this space amazing products, unusual materials, compelling colours — and you will see stories published about the Makers, where they work, how they work, the specialty behind their skill, an exploration of the challenges they've faced to get their products into your hands here in Britain from wherever their factory sits. Because, let's be honest — I am an import. Many of you are imports, even if it's just from the next town over. Nothing in my store was made there — technically, it is all imported from *somewhere*, even if we're just talking about Brighton. It's that journey that I want to celebrate — the place, the source, the trip, the change of perspective, the unexpected connections "here" and "there." I want to celebrate the Jewellery, the Maker, the Place, and the Journey — and I want to do it all, with Pashon!
So join me this year as I relaunch my website and engage my social channels with tales of resin artists and glass blowers, weavers and tailors, all working in the most surprising and inspiring settings, all finding ways to channel their creativity into the beautiful objects you will find for sale in my stores and now – online!
Pashon is on a journey to meet the Artisans, to love the jewellery, and to celebrate the Story. Join us online and in-store for an exciting year of Pashon!