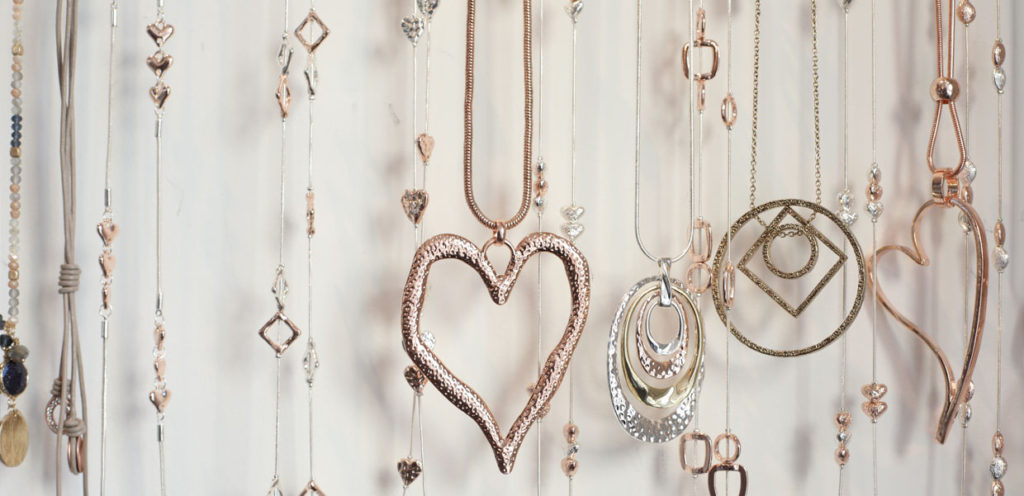 Helping to Choose the Right Jewellery
Match your jewellery to your personality.
Match your jewellery to your Face shape
Match your jewellery to your skin tone
Thank you my customers who encouraged me to have this service online as many times you come back to me to say thank you for helping me choosing "the right jewellery for my outfit" thank you for giving extra brownie point from my wife for choosing the right present ""I had many people stopped me to admire my necklace"
So hopefully I can transfer my personal service to you online…I think is little harder but I am going to try!!
Choosing your Neckalce and Earings
We have a big variety of jewellery to suit every one and every personality in our shops , we are hoping to be able to reflect that in our website in one day.
We are trying to offer you the service we provide our customers with choosing the right jewellery or accessories to suit them or helping them to choose a gift for a mum,wife,sisters, friends..etc
So I thought it will be good to give you a little help to choose from our website
I noticed from my 13 years experience in my shops that woman would like who are outgoing, bold people tend to wear large pieces like big, bold rings or many bracelets on one wrist and bright colours.
Reserved people more likely to choose a small pendant with matching earings simply silver or carries elzpeth collection.
Surprisingly sometime I asked them to start trying something different to encourage them to go out of their shell and to help them to show their beauty by adding something to draw attention part of their body or balance their skin and hair colour.
In my opinion the rules is to enjoy what you are going to wear and feel good as this will empower you, but I use these simple facts may it helps to show your beauty such as the face shape:
Round faces match with jewellery that offsets the round shape of the face. Long necklaces or Pendant that hang low on the chest are good options but be aware where it will hang on your outfit. Long, angled earrings will also complement the round face. Earrings shapes like rectangles are good options.
Oval faces shape almost they can wear almost any style of necklace or earrings. Hoop and chandelier earrings are particularly flattering.
Square faces should wear necklaces with pendants or trinkets at the bottom or Pendants with curved shapes are good options. Large hoop or chandelier earrings will complement the face shape.
Heart and Diamond shaped faces look best with a choker or short necklaces to add roundness to the narrow chin and away from pendent style. Triangle or heart shaped dangled earrings will be flattering for this face shape.
If you are looking for a necklace to match your outfit chooses the little colour in your outfit
At the end be Look at your face shape, skin tone, hair colour, neck size, hight and don't forget your personality to choose the right Jewellery!!
Comments are closed