Ponchos for Autumn 2017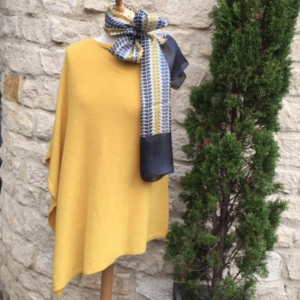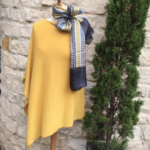 Autumn 2017 is settling in gently with the occasional drizzle and gray, misty mornings. I have always loved ponchos for Autumn because the weather can still be so changeful – chilly in the morning, warmer in the afternoon. Ponchos make dressing for a range of temperatures both easy and graceful. They've always carried the air of the "well-dressed woman" to me — classic in shape, simple in lines, lengthening to your form, with subtle details to indicate both quality and luxury.
I'm stocking ponchos with wonderfully pearlescent buttons side fastenings, allowing you to wear my ponchos in a number of ways: slash neck, cowl neck, or v-neck.
These ponchos are both indulgent and luxurious, made of either our luxury soft multiway cashmere, or our wool and viscose blend, acrylic or cotton or mixed wool. What I love best about them is how they are so soft to the touch and incredibly warm, perfect for layering and, at least in Britain, your nearly year round go-to top layer.
You can dress your poncho up with either a beautiful silk scarf or a long necklace, or both.
From time to time, I like to listen to what people are saying to their friends in the store as they browse, and people have really been focusing on the poncho:
"This would be incredibly easy to throw on when I'm dropping off the kids at school."
"I can dress myself up easily with this poncho."
"I can use it all year round, which fab."
"It's a versatile piece, which makes it a really great value."
These ponchose are as practical for your warddrobe as they are a gorgeous present for the women in your life!
We have a gorgeous range of nine colours to choose from: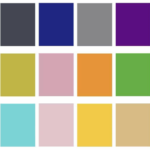 Comments are closed