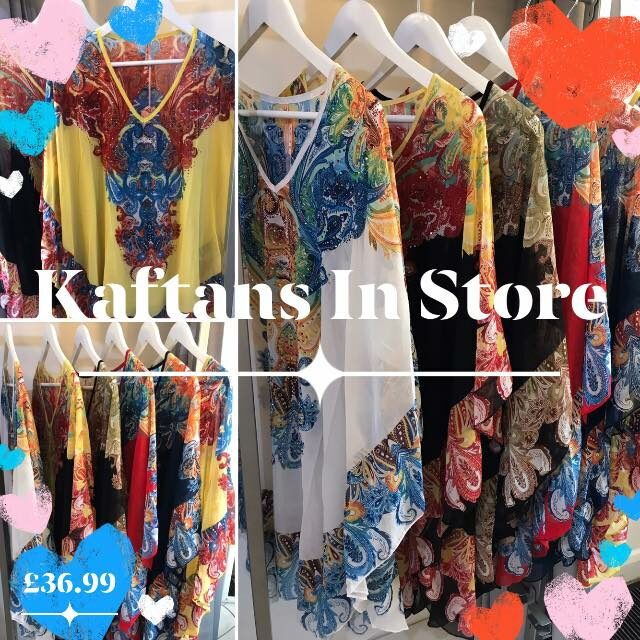 Summer is on its way!
Well, at last, it looks like summer There is no greater feeling than when I pull back the curtains in the morning to see blue skies and the sun shining.
This season is all about all things bright, bold and natural. With neon and pastel colours dominating both our clothing and jewellery lines the Stroud and Cirencester shops are looking really cheerful and colourful.
The textures for the jewellery collections are really interesting and pretty cool. From natural wood, combined with acrylic or beading to rubber necklaces, yes rubber! Making them ultra lightweight, which means they are perfect for those weekend getaways or up and coming summer holidays.  With airline baggage sizes getting smaller every year, it means that you can still be stylish and accessorise, despite being allowed luggage that is the size of a tea bag!
Our clothing line has expanded again this year and we are all about the Italian linens. They are light, beautifully designed and come in "one-size". Many of the dresses come with soft, expandable panelling in the back or are beautifully cut on an A-Line, which gives just a little more movement in them, they look very flattering and it makes them cool and super comfortable. The range of clothing this year has been really popular so far, as well as the dresses we are finding our customers enjoying the selection of light, floaty chiffon tops and lightweight ponchos for when the nights cool off.
Being a popular time of year for weddings our range in what we can offer for accessories has expanded and had in store you could possibly need. With this seasons pastel colours, our lace bags are one of my favourites. They are delicate, dainty and simply gorgeous!
It is always a great idea to bring along your outfit if you are looking for accessories as we can colour-match and make recommendations that work for the look you are trying to achieve, as well as advise the colours that suit you and your skin tone.
As we are known for our stunning jewellery sets we can assist you out in all that you will need to finish your look. Fascinators really bring a touch of class and I see them as the cherry on top of your outfit!
Comments are closed